Road signs and advertising boards in Phnom Penh were traditionally written in two languages: Khmer and English. But things are changing in Cambodia's colourful capital.
Dotted around the city these days are signs, both literal and metaphorical, of China's growing influence in one of Southeast Asia's poorest nations.
In Phnom Penh on Thursday, Chinese Premier Li Keqiang signed 19 agreements worth billions of dollars to develop Cambodia's infrastructure, agriculture and health system.
One of the largest deals involves the construction of a motorway running 200km (125 miles) from the capital to the resort city of Sihanoukville. Cambodia's Minister for Public Works and Transport Sun Chanthol said China would invest about US$2 billion in the scheme.
Other projects, according to a statement issued by Cambodia's foreign ministry, include a new airport for Phnom Penh, two electricity transmission schemes and a forestry centre for cultivating high-quality timber trees.
Li's visit comes at a time when Cambodia's government, under Prime Minister Hun Sen, is facing rising pressure from the United States and the European Union over its human rights record. Both have threatened sanctions in response to a ruling by the nation's top court – on a government-filed lawsuit – to dissolve the Cambodia National Rescue Party, Sen's only real opposition.
The decision, which Human Rights Watch said represented the "death of democracy" in the country, means he will effectively run unchallenged in this year's elections.
While some critics have said Cambodia will pay a price for China's financial support – like losing its voice on regional issues such as the South China Sea disputes – others are more upbeat on the latest collaboration.
Sok Siphana, a lawyer and adviser to the Cambodian government, said Li's visit was "a strong message" and that the two countries were "standing by each other and supporting each other's core interests".
With a population of about 15.7 million and a troubled modern history, Cambodia is a nation with poor infrastructure and a gross domestic product per capita of less than US$1,300, which makes it vulnerable to economic pressures from the outside world. Partnering with China was a wise move, Siphana said.
"Of course we still want to export to the EU," he said. "But if sanctions are imposed, we are not going to sit and wait to die. We would work hard, we would look at other markets, and China is definitely one of our prime markets for rice and other agriculture commodities."
Neak Chandarith, director of the Cambodia 21st Century Maritime Silk Road Research Centre at the Royal University of Phnom Penh, said that Li's visit could be seen as a sign of strengthening ties between the two countries.
"In a time of crisis, China is offering a helping hand to the Cambodian people and the government," he said, in reference to the threat of US and EU sanctions.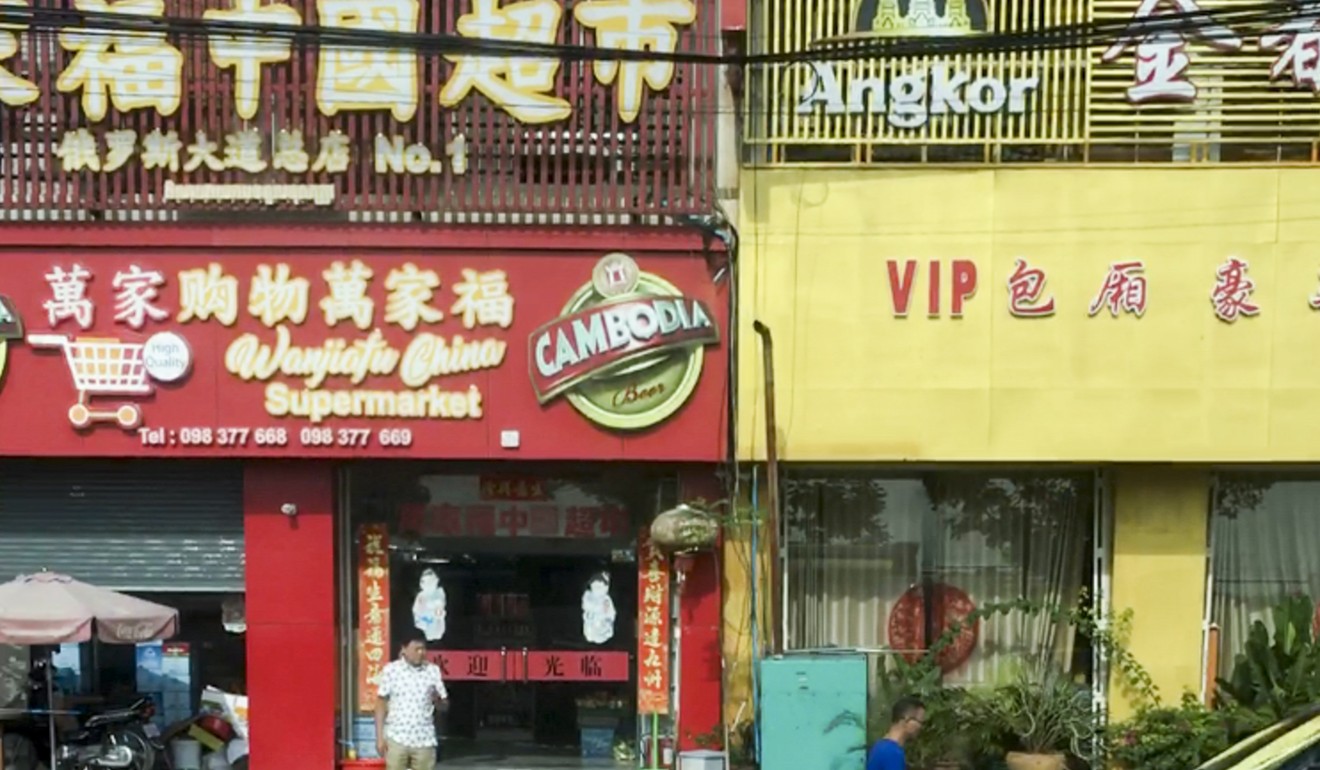 Since overtaking Japan as Cambodia's biggest foreign investor several years ago, China's influence in the country has grown steadily. Between 2011 and 2015, Chinese firms provided almost US$5 billion worth of loans and investments to the country. Among them was telecommunications giant Huawei, which partnered with a local firm to launch Cambodia's first 4.5G network.
Similarly, Chinese money is helping to build the Sihanoukville Special Economic Zone, which has its sights set on becoming the Cambodian equivalent of southern China's flourishing tech hub Shenzhen, and has already attracted about 100 Chinese firms.
"Over the years, Chinese enterprises have seen the potential in Cambodia," China's ambassador to the country Xiong Bo said in November, pointing to its low tax rates, cheap labour and scope for growth. "China's strengths are compatible with Cambodia's needs," he said.
Virak Ou, a Cambodian political analyst and founder of Future Forum, a Phnom Penh-based independent think tank, said the benefits of Cambodia's cooperation with China would far outweigh any potential losses as a result of US or EU sanctions.
"Economically, I don't see a backlash from Western countries affecting the economy that much," he said. "[And any losses] could be easily replaced by China … [Cambodia] is still a small economy and a very poor country, which means any injection by a major power like China goes a long way."
While acknowledging the economic benefits of partnering with China, Ou also warned of the dangers of becoming too closely aligned with its giant ally and ending up in its pocket.
"If it keeps going at this rate [Cambodia's relationship with China], in 10 years it will be too close and we will be in trouble," he said.
In an open letter written in 2015, Ou, who is also a prominent human rights activist, urged the Cambodian government to adopt a "non-aligned foreign policy" and maintain a balanced relationship with both China and the United States.